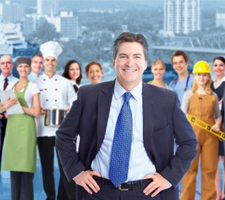 Creating a Culture of Safety
Mussell Crane Mfg. Safety Training provides your employees with the safety training they need to perform their tasks, but it can also help to work more productively and cause less damage to their equipment. They will finish the training with a thorough knowledge and practices that will keep themselves and others safe.
Are you a business owner or employer looking for the ultimate safety training solution for your company? Here at Mussell Crane Mfg. Safety Training we specialise in providing versatile, professional and bespoke courses that comply with the latest government WorkSafeBC legislation so you can rest assured that each and every one of your employees is trained proficiently to prevent accidents in the workplace.
Mussell Crane Mfg. Safety Training ensures specially designed programs for you and your employees. Along with WorkSafeBC regulations we include site specific health & safety policies to ensure competencies in all areas of training. Our complete range of courses are a benchmark for Safety Training and risk assessment and our fully qualified instructors have years of experience within Industry to confidently deliver a service that meets our and your exacting standards.
Click Here to View the WorkSafeBC 2013 Statistics Report
Click Here to View the 2008 – 2012 WorkSafeBC Young Worker Statistics
We currently have the following Training Courses Currently Available at Mussell Crane Manufacturing. Our programs meet current standards criteria. The WHMIS 2015 GHS Training course is the most current up to date program available. We also provide Fall Protection, Manufacturing, Lock-Out, and Hand/Power Tool Safety Training.
Safety Training Courses: